Our Services
 Talevi Welding and Mechanical had its beginnings in 1985 as a small shop located on Diorite Street in Copper Cliff.  In 1994 Marc Demers purchased the company from the original owners.  By 1997 the business had outgrown the shop in Copper Cliff and relocated to the Walden Industrial Park in Lively where we continue to operate today under the leadership of Marc's son Justin and 25 year veteran of the company, Leo Pitre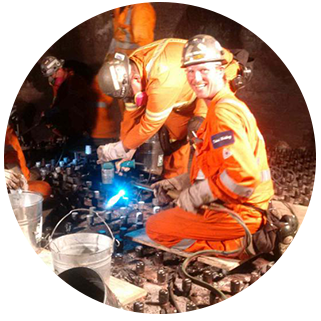 Welding & Fabrication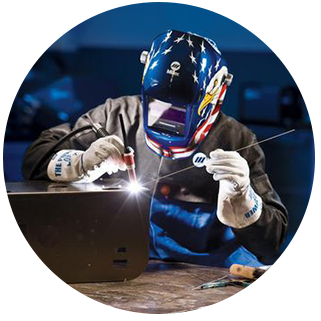 TIG and MIG Welding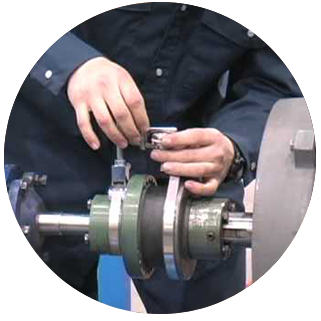 Mechanical/Millwrighting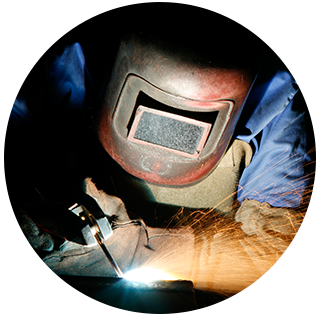 Plazma and Flame Cutting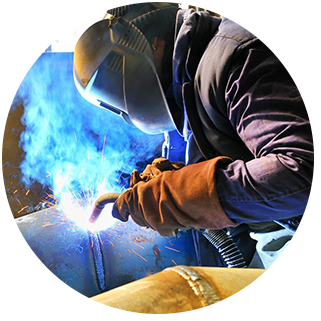 Brazing and Sliver Soldering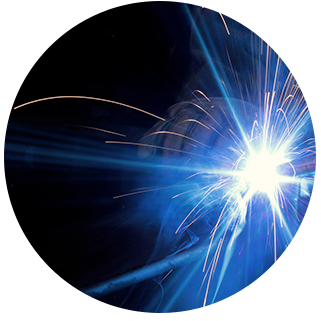 High Pressure Vessel Repair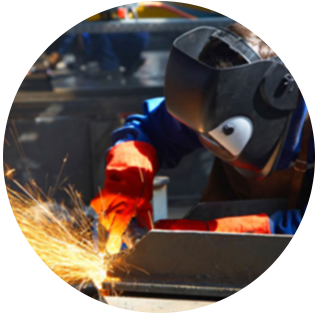 Field Installation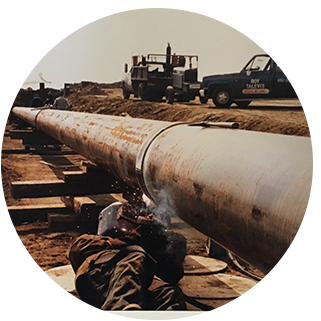 Welding of Gas Piping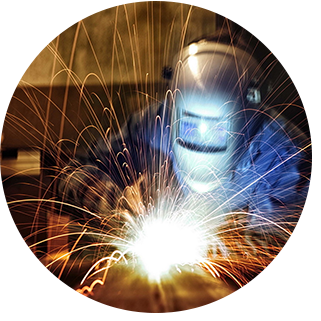 Sandblasting
We offer on site industrial mechanic services, from new installs to complete maintenance programs
Our shop is fully equipped for the welding and fabrication of mild steel, stainless steel, aluminum, bronze and custom steel fabrication. We are qualified to perform TIG and MIG welding, plasma and flame cutting, brazing and silver welding.
We are a licensed TSSA company. Holding certification for fabrication of welded and non-welded category A&H type fittings, fabrication and assembly of power and process piping, repair and alterations organization of boilers pressure vessel piping as well as category A B and H type fittings. We can build to your specifications or from supplied fabrication drawings.
The following services are available through our trusted subcontractors, which include, but are not limited to:
Sandblasting
Epoxy painting
Tile and rubber lining
Galvanizing
Rolling
Braking
Laser Cutting
Concrete Cutting
Scaffolding
Insulation
Engineering
At Talevi Welding and Mechanical we take safety as one of the most important and serious matters possible. You can expect nothing but the highest level of safety and professional from us.
ZES
Working at Heights
Common Core Training
NORCAT Underground
WHMIS
Confined Space
NORCAT Surface
We value our local community and realize that without it, we wouldn't be who we are today!
Some ways we give back are through participation in charitable efforts and associations.
Walden Winter Carnival
Golf for a Cure "Hole in One"
Vale Engineering Golf Tournament
Sudbury YWCA "Walk a Mile in her Shoes
Northern Cancer Research
Sudbury SMHA Bantam Bulldogs
Canadian Fallen Firefighters Foundation
Chilled to Perfection Copper Ciff Skating Club